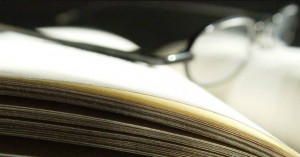 Cornerstone Baptist is pleased to welcome Elijah Martinovici as its pastor.  Elijah and his wife, Maria, have many years of experience in pastoral ministry and church planting.  Additionally, Elijah is a translator for the Trinitarian Bible Society.
On 10 March 2013, the Cornerstone congregation strongly affirmed God's will in leading Elijah and Maria to the church.  An induction service will be held on Sunday, 14 April, at 2pm.  Pastor Wayne Robilliard (Central Mountains Baptist) will preach.  Pastor Mike Kwok (Fellowship Baptist) will bring greetings from the Australian Fellowship of Bible-believing Churches.  An afternoon tea will follow the service.
Pastor Elijah is well skilled in expository preaching – informative and practical. Come hear God's Word explained on Sundays and Friday nights.